Phenemine Elite 37.5 white/blue tablets (see images below) is a proprietary grade slimming Appetite Suppressant
that is 100% safe, effective
and

specifically

designed to maximize

a special

, first of it's kind "Nano-Technology" to potentially streamline and promote extremely strong and potent however very safe,

aggressive

and balanced
expedited weight loss re
sults
. See how Phenemine Elite weight management pills suppresses
the appetite, burns fat, increases your body's natural metabolic rate,
boosts energy levels, gives you a feeling of being full and satisfied,
and helps control blood sugar levels and mid afternoon to late night "snacking" or cravings.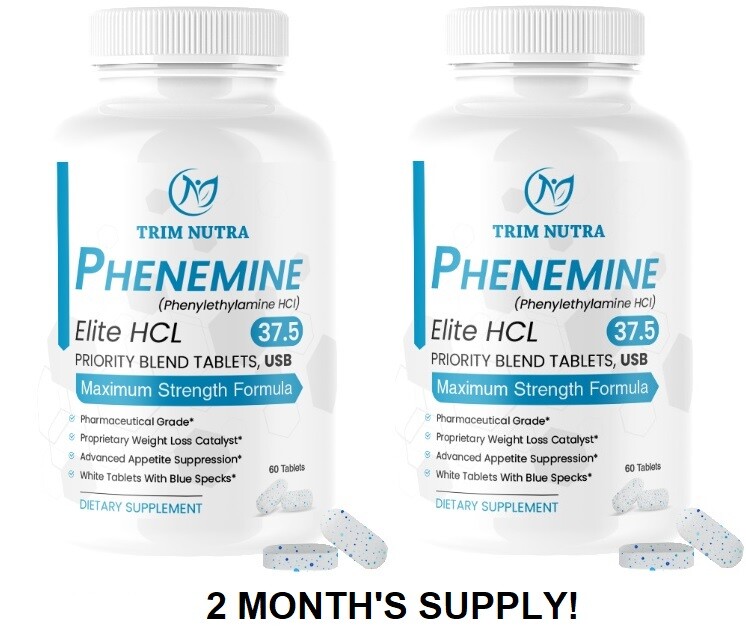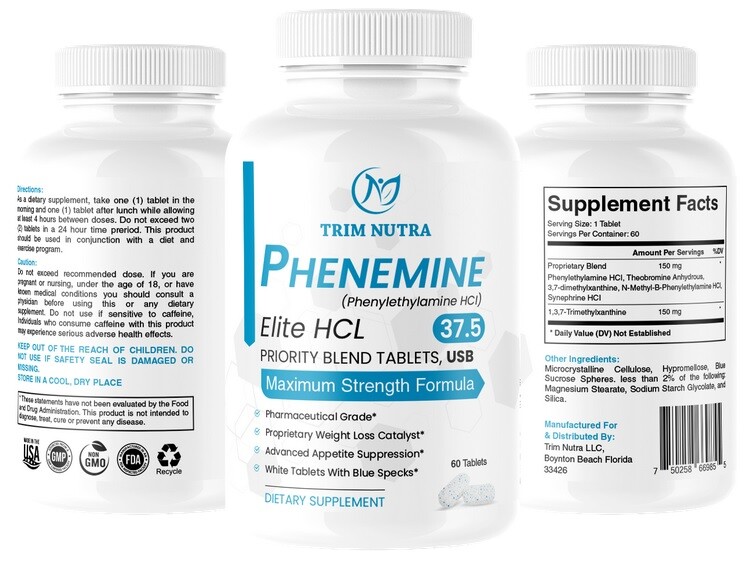 A top quality product made in the USA in a FDA approved Laboratory
Although created in FDA approved labs these
statements have not been evaluated by the Food and Drug
Administration. This product is not intended to diagnose, treat, cure
or prevent any disease. Phenemine is an all natural, herbal dietary food
supplement and is not medication.